Six different athletes took home individual titles from event finals in Norman on Saturday night.
Starting off on floor,
Eddie Penev
of Stanford was able to best Oklahoma's Jake Dalton with a 16.1 to take the title.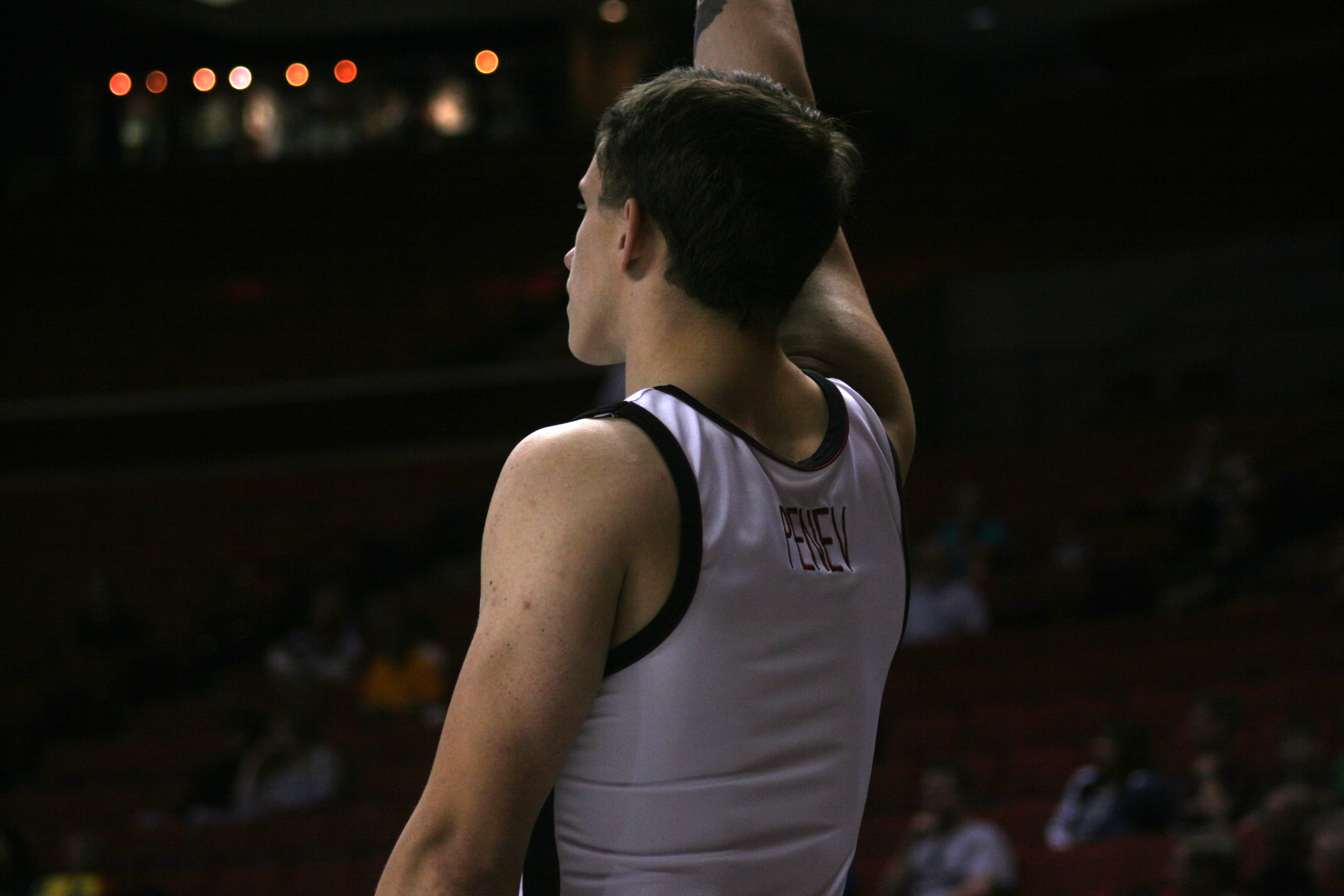 On pommel horse, Cal's
Glen Ishino
, also a National Team member, posted a massive 15.6 to place first.
For rings, National Team member and Illinois standout freshman,
CJ Maestas
topped the competition to take home the naitonal title after scoring a 15.3.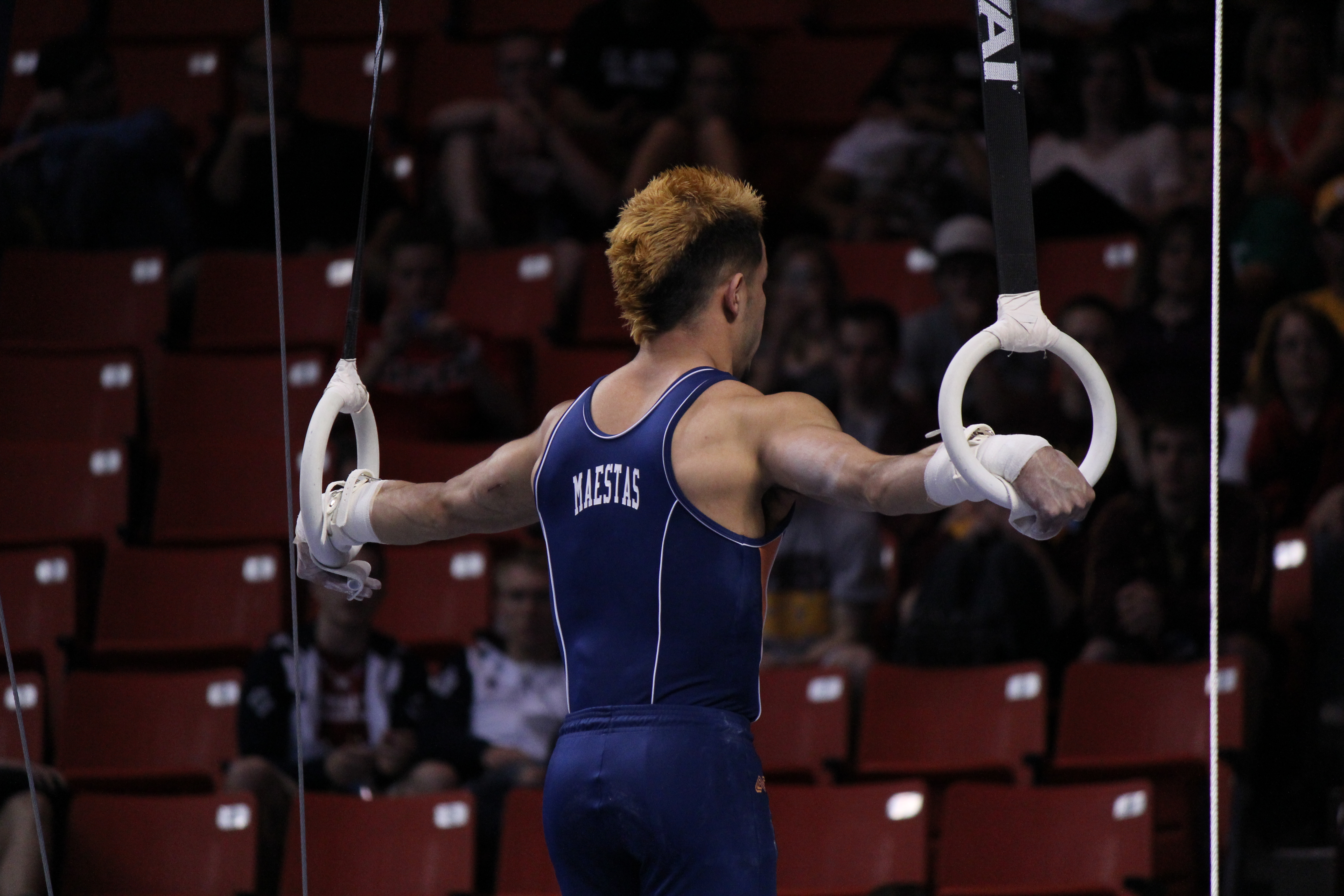 This year on vault, there was a tie for first place. With both scoring a 15.5 on the apparatus,
Eddie Penev
of Stanford and
Paul Rugerri
of Illinios share the title.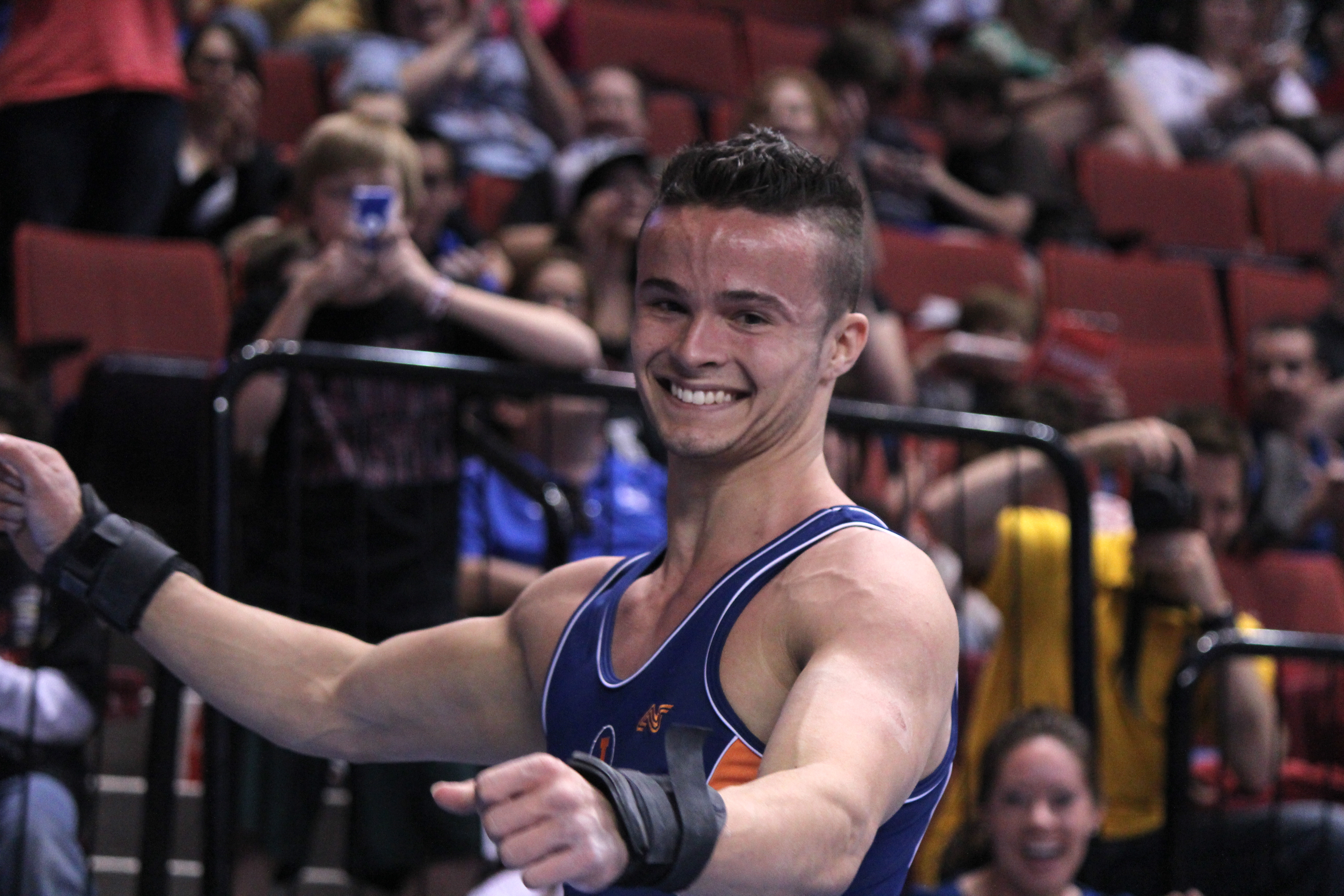 On the parallel bars,
Jake Dalton
, who took home the national all-around title the night before during team competition, scored a 15.25 to capture first place.
Lastly, on high bar, with a score of 15.45
Sam Mikulak
of Michigan became the new national champion.
Floor:
1. Eddie Penev, Stanford 16.100
2. Jake Dalton, Oklahoma 15.950
3. Stacey Irvin, Michigan 14.450
Pommel Horse
1. Glen Ishino, California 15.600
2. Craig Hernadez, Penn State 15.350
3. Michael Newburger, Ohio State 15.100
Still Rings
1. C.J. Maestas, Illinois 15.300
2. Scott Rosenthal, Penn State 15.250
3. Jake Dalton, Oklahoma 15.100
Vault
1T. Eddie Penev, Stanford 15.500
1T. Paul Rugerri, Illinois 15.500
3. Presten Ellsworth, Oklahoma 15.200
Parallel Bars
1. Jake Dalton, Oklahoma 15.250
2. Paul Rugerri, Illinois 15.000
3T. Danny Berardini, Oklahoma 14.950
3T. Misha Koudinov, Ohio State 14.950
High Bar
1. Sam Mikulak, Michigan 15.450
2. Glen Ishino, California 15.050
3. Jake Dalton, Oklahoma 14.900
For full results from both qualifying sessions, team finals, and event finals visit: http://www.soonersports.com/sports/m-gym/okla-m-gym-body.html
Updated on May 20, 2013, 4:48am