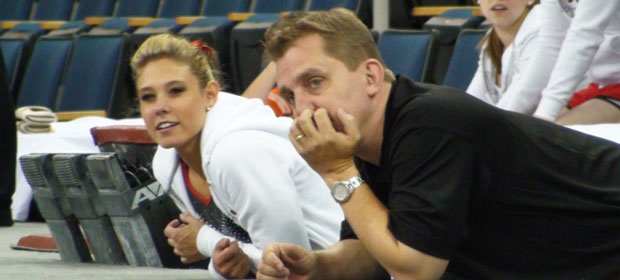 It's never easy to follow a legend. Three years after taking over for 10-time national champion coach Suzanne Yoculan, Jay Clark has resigned his position as head coach at the University of Georgia.

Clark told the AJC:

"We're expected to win championships and we wanted to. I'm sure the program will do well. I want every recruit that's on board now to come here and I think every elite prospect in the country should want to come here."

The search now begins for a new leader of the Gym Dogs. When tha AJC asked Suzanne Yoculan if she'd consider coming out of retirement, she didn't shy away from the idea, saying "anything can happen".

Clark's current assistant coaches include his wife, Julie Ballard Clark, and longtime Yoculan assistant Doug McAvinn.

We sat down with Clark in his final season as assistant coach, the fall of 2008 to talk about the transition. He understood the pressures of taking over a legacy. Click here to watch that video.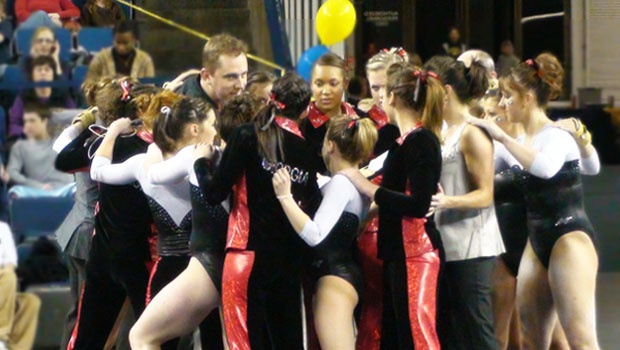 UGA's Official Release:

ATHENS---------University of Georgia head gymnastics coach Jay Clark has resigned his position effective immediately according to an announcement Friday by UGA Director of Athletics Greg McGarity.
Clark took over the program three years ago after serving 17 years as an assistant on the Gym Dogs' staff including five as associate head coach.
"I have accepted Jay's resignation and want to express our appreciation to him for his many significant contributions to our program over a long period of time," said McGarity. "Our gymnastics program has always been a source of pride for the Athletic Association and Jay has conducted the program in an admirable manner during his years of service to UGA. We certainly wish him the very best in his future endeavors. We'll move as quickly as possible to begin the process of finding the best possible head coach to lead our program."
"It's been an honor and privilege to be at the University of Georgia," said Clark, who first joined the staff in 1990. "I love the University of Georgia and treasure my time here."
Clark's teams finished third at the SEC Championships in 2010, 2011, and 2012, and posted national finishes of tied for 2nd at the 2010 NCAA Regional, tied for 9th at the 2011 NCAA Championships, and 11th at the recent 2012 NCAA Championships.
georgiadogs.com


Updated on May 15, 2013, 11:28pm