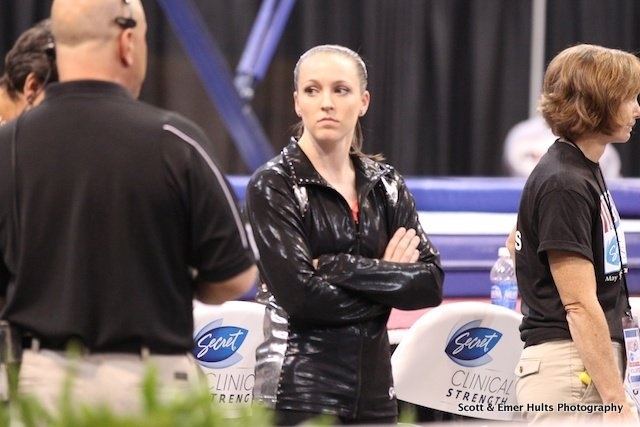 2008 Olympian and veteran on the American gymnastics scene Chellsie Memmel will end her run for a second Olympic team after failing to meet the qualification guidelines to compete at the 2012 Visa Championships, the second competition in a series of meets that will decide the London Olympic team.

Memmel made a brief comeback to elite competition this year, competing at Saturday's Secret U.S. Classic on the balance beam, her first appearance in 2012. After looking proficient in warmups, Memmel suffered a disastrous set at the Classic, falling off the beam twice.

Memmel's first fall came on one of her signature skills: a front with a half twist, or barani. Memmel remounted and again faltered on a swingdown skill that she attempted to connect to a standing arabian salto. The resulting score was a devastating 11.95. The minimum score needed to advance to Visa's as a one-event specialist was a 14.0.

Memmel put in a petition to continue on in the selection process, but that petition was declined by Martha Karolyi and the other members of the Olympic selection committee.

"When you make these decisions as a selection committee, you have to put your sentiments and your heart on one side and the objective criteria is what you have to go by," Karolyi said. "Even before the meet started, we discussed and agreed upon expecting at least a 14.0 for anybody who's doing one event. She tried her best, but that time was not sufficient." Click here to watch the full interview with Karolyi

Memmel's petition denial came as a shock to her fans, who have rallied behind her and even started an online petition to allow Memmel to compete in St. Louis.

Late Saturday, Memmel tweeted this message out to her fans:

"I want to thank everyone so much for the support! I really appreciate it!"

At this time, a failure to advance to the Visa Championships marks the end of the road for Memmel, in what she has said will be her final go as an elite gymnast.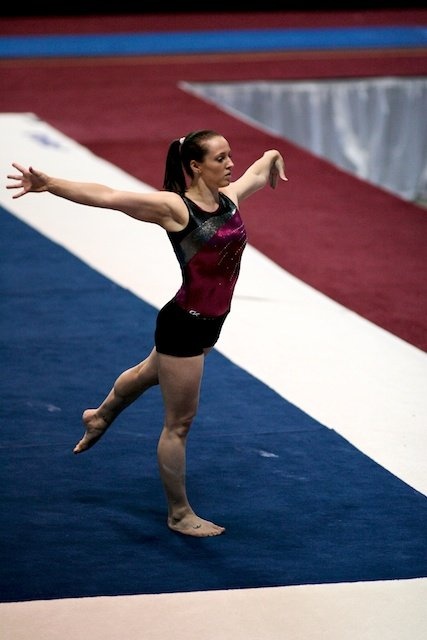 More links:
-
Chellsie Memmel showing a floor routine during podium training
-
Memmel on bars during podium training
-
More Chellsie Memmel videos
Updated on May 11, 2013, 10:27am