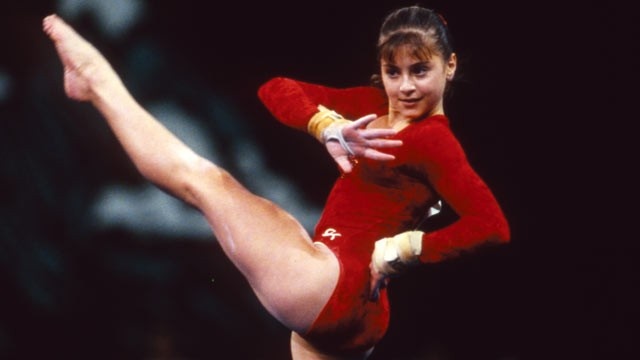 Photo Courtesy of Dave Black/ABC News
With the release of her new book, Off Balance, 1996 Olympic gold medalist Dominique Moceanu reveals a long-hidden family secret - she has a secret sister, who was born when Dominique was 6 years old.

Reportedly, Moceanu's parents gave her sister up for adoption at birth, because she was born with no legs, and the Moceanus believed they could not afford medical treatment for her condition. Moceanu reportedly learned of this secret just before the birth of her own first child. She and her sister now appear to have a great relationship.

Visit HERE for the full story on ABC News, and watch 20/20 at 10 p.m. Eastern tonight, Friday, June 8, on ABC, for an exclusive interview with Dominique about this revelation and more.
Updated on May 14, 2013, 6:22am