Women's All Around Final
2012 London Olympics - Thursday, Aug. 2 - 11:30 a.m. ET

American Gabby Douglas takes the Gold. Russia's Komova and Mustafina grab silver and bronze.

Read the full RECAP here.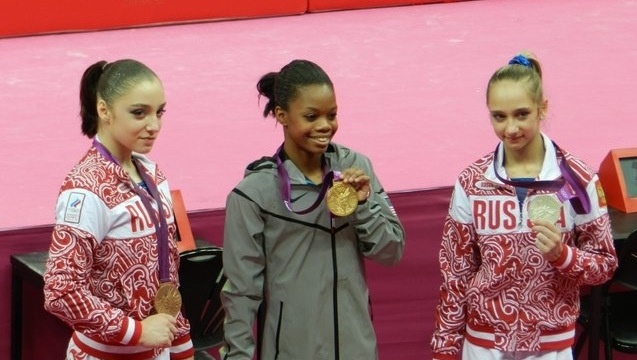 ---
UPDATE: Iordache Slated to do All Around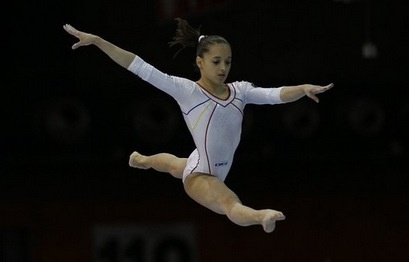 UPDATED 7/28, 2:40 ET


While her status has been surrounded in doubt throughout the week in training, Romania's Larisa Iordache is slated to compete all four events on Sunday in the women's qualifications, according to the official start list released earlier today.

Iordache hasn't trained full difficulty on vault or floor in London thus far, but yesterday the Romanian press reported that she was doing "very well."

That news came as a sharp improvement from Thursday, when Romanian gymnastics coach Mariana Bitang told NBC Olympics that Larisa Iordache has a "50-percent chance" of competing all-around at Sunday's women's qualifications round. Iordache is suffering "fasciitis" in her left foot, a painful injury caused from the inflamed tissues in the plantar fascia, the thick tissue which connects the heel bone to the toes and creates the arch of the foot.

---
Event History

Reigning World Champion
:
2011 - Jordyn Wieber (USA)
Past Olympic AA Champions
:
2008 - Nastia Liukin (USA)
2004 - Carly Patterson (USA)
2000 - Simona Amanar (Romania)
1996 - Lilia Podkopayeva (Ukraine)
---
Event Preview
2012 Olympic Medal Contenders

Jordyn Wieber, USA
Defending World Champion Jordyn Wieber goes into London as the all-around favorite. A resilient competitor, Wieber rarely misses. A key in London will be hitting her weak event, the uneven bars, and sticking a difficult beam routine.



Larisa Iordache, Romania
In 2012, first-year senior Larisa Iordache has emerged as a serious contender for all-around gold in London. With brilliant routines on beam and floor, Iordache is also training the Amanar vault, in an effort to beef up her D-scores and overcome her relative weakness on uneven bars.




Viktoria Komova, Russia
After losing the 2011 World title by less than .1, Komova will be hungry for gold in 2012. With the potential to score well on every event, Komova will have to put four hit routines together in London to win gold, a feat she has not accomplished too often this year.




Gabby Douglas, USA
Having beaten Wieber at the U.S. Olympic Trials, Douglas is on the rise in 2012. Douglas can score high on every apparatus and boasts the highest all-around score of the year (62.05). Her only downfall is a tendency to lose focus on balance beam. If she hits in London, she'll be hard to beat.




Yao Jinnan, China
The reigning all-around bronze medalist, Yao Jinnan will need to upgrade her routines on vault and floor to contend with the best. Heavily relied on by the Chinese team, endurance will also be a factor for her in London.




Aliya Mustafina, Russia
The World Champion in 2010, Mustafina's ACL tear in 2011 slowed her dominance. She has been slow to regain form on all four events, but has been planning to peak in London. A fierce competitor, Mustafina will aim to pull off an unlikely win at the Games.

---
Jump to more Olympic gymnastics events:

WAG: Team AA VT UB BB FX
MAG:
Team
AA
FX
PH
SR
VT
PB
HB

Updated on May 12, 2013, 12:47am