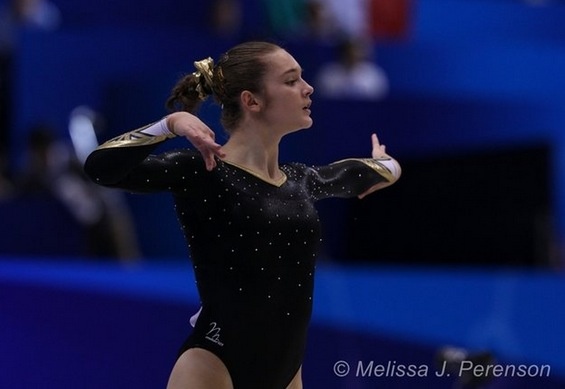 2012 British Olympian and 2-time World team member Jenni Pinches announced Tuesday via twitter that she would be retiring from the world of elite gymnastics for Team GB.

Pinches will go out on a high note as a valuable member of the 6th place British Olympic team in London. Earlier in the 2012 season, she finished 2nd all around and 1st on beam at the British Championships.
After the Olympic team final Pinches shared, "It's everything I could have dreamed of and more. I am so glad to have represented Britain. The atmosphere and home crowds were inspiring and I am so grateful to everyone who has supported me to get here. I have achieved my life's goal by becoming an Olympian and then by breaking the record for the best result for Britain ever."
The 18-year-old also said at the conclusion of her Olympic competition that she was not planning to target a place on the Rio 2016 team.
Currently, Pinches is en route to Ecuador where she will be doing volunteer work to develop world projects. Then, according to the Buxton Advertiser, Pinches will return to King's School in Macclesfield to study A Level Psychology and English Language.
Pinches also shared that she has some some exciting future projects lined up. One can only speculate on the details:



Take a look back at Jenni almost one year ago. This interview was done moments after she helped Great Britain qualify a full women's team to the 2012 London Olympic Games during qualifying competition at the 2011 World Championships in Tokyo:



Updated on May 23, 2013, 2:26am