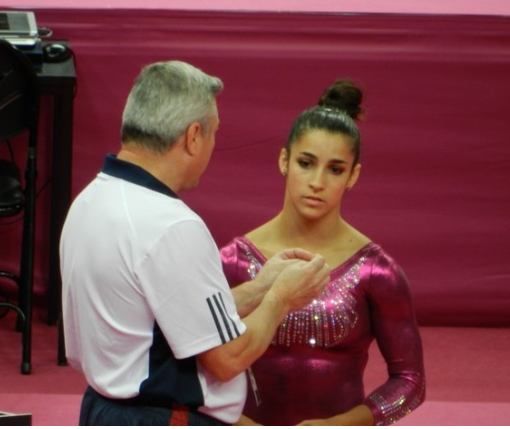 In a letter released earlier this month Bruno Grandi, President of the FIG, had some interesting comments regarding the judging of the London Olympics. Grandi praised the judging of rhythmic and trampoline competitions, but expressed his "regret and disappointment" over the Kohei Uchimura and Aly Raisman scoring controversies.
At the end of the Men's Team Final, Kohei Uchimura fell on his pommel horse dismount and his score of a 13.66 left Japan off the podium. Uchimura's score meant that Great Britain, already thrilled with their bronze medal, would receive the silver. Following an inquiry from Japan, Uchimura's score was changed and the new score of 14.166 awarded Japan the silver medal and knocked Great Britain back down to third.
Captain of the gold medal winning Team from the US, Aly Raisman won the bronze medal in the balance beam final, but only after an inquiry. The dispute was over her connection bonus, specifically on her full turns. According to Grandi "The issue here was Raisman's difficulty score evaluation, which, from the jury's perspective, did not exist." Following the inquiry, Raisman's score was raised to a 15.066 that tied her with Romanian Catalina Ponor. Due to the tie-breaking procedures Ponor, the 2004 Olympic Champion on the beam, was left off of the podium. This situation was particularly ironic for Raisman considering she had lost a bronze medal in the All-Around to Russian Aliya Mustafina from the same tiebreaker.
Updated on May 19, 2013, 6:06am