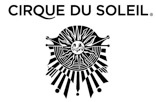 A CIRQUE DU SOLEIL TALENT SCOUT WILL BE AT THIS YEAR`S VISA CHAMPIONSHIPS!
Montreal, July 13, 2011 - A member of the Cirque du Soleil Casting team will be present at the 2011 Visa Championships in Saint Paul (MN) in August 2011. We are pleased to return to this prestigious event as a guest of USA Gymnastics.
Acrobatic talent scout Stacy Clark will be present at the championships in Minnesota and available to discuss the on-stage career opportunities Cirque du Soleil offers to athletes after their competitive career. This is your chance to learn first-hand about what we are looking for! If you would like to schedule a meeting with Stacy when in Saint Paul, please contact her now at stacy.clark@cirquedusoleil.com.
51% of our artists come from sports disciplines such as artistic, rhythmic and acrobatic gymnastics, as well as trampoline, tumbling, diving and synchronized swimming, and urban acrobatic disciplines. As athletes play such an important role in our shows, our talent scouts keep a close eye on what is happening on the gymnastics scene worldwide. We follow the evolution of each discipline and support the amazing achievements of high level sportswomen and men.
For athletes ready to live their passion for sports in a new way and who would like to experience a Cirque du Soleil audition, the Casting team invites you to its open auditions in Las Vegas in September. While in Nevada, the Casting team will be specifically seeking athletes:
ACROBATIC, ARTISTIC & RHYTHMIC GYMNASTICS & DIVING
TRAMPOLINE & TUMBLING & OTHER SPORTS
Visit our website for all the details about the open auditions.
Good luck to all the competitors and coaches at the 2011 Visa Championships!
Updated on May 18, 2013, 3:38pm