Gymnastike has partnered with DGS to offer weekly discounts on your favorite gymnastics equipment,
apparel
and accessories. Each Monday, DGS will offer a new product at a massive discount that can only be found on gymnastike. This week, the Nastia Beginner Beam just $99.95!
Just in time for the Holidays! Nastia Pink Balance Beam NOW ONLY $99.95!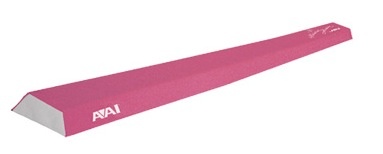 This beginner beam is important for learning early fundamentals. Durable pink suede cover provides authentic balabce beam feel 4" (10 cm) beam width proveds the gymnast with a comfortable working surface. Foam core is constructed using polyethylene foam. Plus it's tapered to the floor for added stability.
CLICK HERE and enter promo code DOW to get yours while they last!


Updated on May 13, 2013, 2:26pm