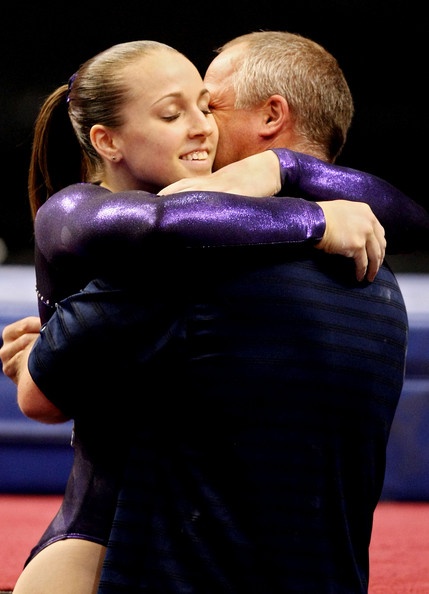 Copyright Al Bello
As good as Chellsie Memmel looked at the 2008 Visa Championships, it was her performance at the 2008 Olympic Trials that is remembered as one of the defining moments of her career.
That's saying a lot, considering Memmel's past accomplishments, including winning the All Around World Title in 2005 and taking home two gold medals at her first World Championships in 2003 - a meet she was not even supposed to appear in (she was inserted as an alternate).
Chellsie Memmel's ability to rise to the occasion is nothing short of extraordinary. After injuring her shoulder at the 2006 World Championships, Memmel's comeback was a painstakingly slow process. She competed only one routine at the 2007 Visa Championships, and continued taking baby steps at several competitions in 2007 and 2008.


So often do we see athletes in this sport return from injury and never look the same. The term "comeback" is riddled with memories of the many who have tried and failed. Memmel's performance at '08 Trials defied all expectations, serving as a rare example of the near-perfect Olympic comeback.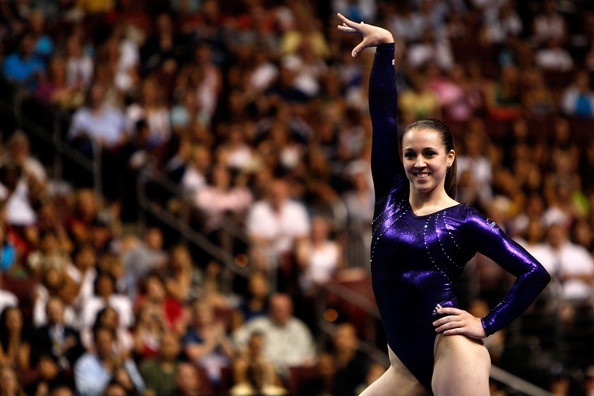 Copyright Nick Laham
Memmel made the Beijing team largely by virtue of her phenomenal sets on uneven bars and balance beam. She was the only athlete to score above 16 on every bars and beam routine at Trials, a feat made all the more impressive by the fact that she had competed only a handful of times since 2006.
Luckily for Chellsie, her routines weren't packed with incredible difficulty.
Just kidding. They totally were.
Her beam routine featured a piked barani and a standing Arabian, which she had never performed more confidently than at Trials. She also showed a rare illusion turn and a sharp connection of punch front to back handspring-layout. On night two, she added a stuck double pike dismount, just to make sure we weren't getting bored.
On bars, Memmel managed to regain all of her skills before shoulder surgery, including a Hindorff to Pak, and her signature dismount of jam dislocate-double front, which she stuck both nights. Her night two score of 16.4 was the highest of the night on any event.
Despite her brilliance on those two events, it was Memmel's floor routine on night two that became the highlight of her performance. The exercise earned a 9.65 execution score, the highest of any routine at the Trials.
Memmel was last up, in the fourth rotation, on the final night of competition. It was as if some divine being had decreed "Hey everyone! Watch Chellsie!"



And we did watch, as Memmel nailed a piked double Arabian and double layout back-to-back. The crowd's energy and support grew with each tumbling pass, and as Memmel stood in the corner preparing for her final double pike, it was deafening.
In a rousing display of pure awesome, Memmel stuck it. Everyone, including Martha Karolyi and the selection committee, jumped to their feet. I'm sure it was too loud to think, and luckily, there wasn't anything to think about. Chellsie Memmel was going to the Olympics.
Who will give the next memorable performance? Stay tuned to Gymnastike's coverage of the 2012 U.S. Olympic Trials to find out. Enjoy the competition!