The 2012 U.S. Olympic gymnastics teams will be decided this weekend in San Jose. Five men and five women will earn the right to represent the United State in London. Headlining the field are newly crowned U.S. Champions John Orozco and Jordyn Wieber, who are both aiming for their first Olympic teams. Also in contention are 2008 Olympic stars Nastia Liukin, who won the all around gold in Beijing, and Jonathan Horton, silver medalist on high bar. For veterans and newcomers alike, San Jose is the final stop before London. Here are six powerful storylines to watch out for at the 2012 U.S. Olympic Team Trials.
Who's Number 1?
In both the men's and women's competitions, there is a battle to decide which gymnast will head to London as the best in the U.S.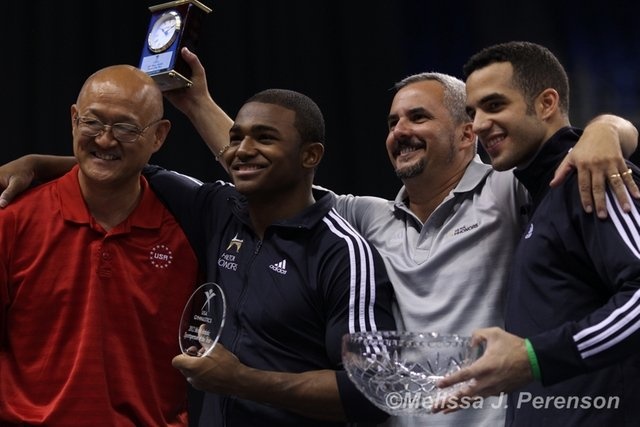 For the men, Danell Leyva and John Orozco were neck-and-neck at Visa Championships, with Leyva taking a .05 lead after night one, only to fall to Orozco by the same margin in the final results. Which one of these exciting performers will come out on top at Trials?
On the women's side, Jordyn Wieber has to be considered the front runner, going to London as the defending World All Around Champion and two-time U.S. Senior National Champion. However, 2012 has seen Gabby Douglas emerge as a challenger, topping Wieber (unofficially) at the American Cup in March and coming within .2 of besting Wieber at Visa Championships.
With such close competition at the top, it will only make the U.S. athletes better in London.
Can the Olympians repeat?
In 2012, four 2008 Olympians are vying for a second Olympic berth in London. For the women, Olympic All Around Champion Nastia Liukin is trying to make the team as a specialist on bars and beam. Her lackluster performance at the Visa Championships earned her plenty of doubters. Can she prove that she deserves to make another team?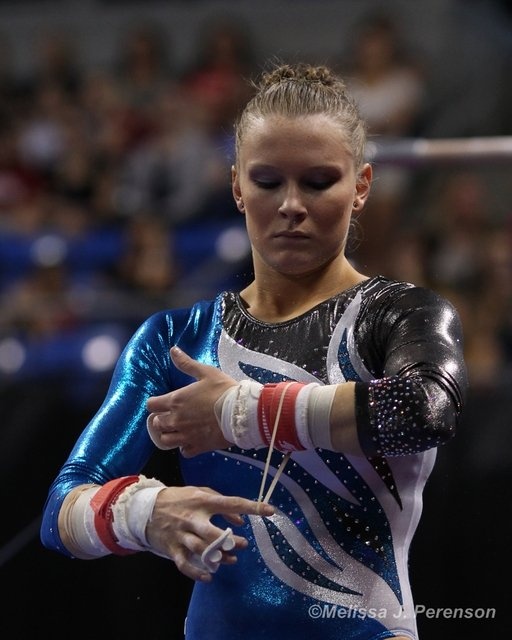 Bridget Sloan and Alicia Sacramone are also in the mix. Sacramone, who is on the mend after rupturing her Achilles' last October, was solid on vault and beam at Visa Championships. Will she show any upgrades? And does she fit into the Olympic picture this time around? Sloan is great on bars, which is an area where the U.S. team is weak, but can she shine on any other event in San Jose?
2008 Olympic silver medalist on high bar Jonathan Horton is also coming back from injury, but has shown steady progress in 2012. He finished fourth at the Visa Championships, and says he intends to add more difficulty in San Jose. Of all the returning Olympians, his bid appears to be the strongest thus far.
Will McKayla Maroney be recovered?
After a scary fall in warmups at the Visa Championships that resulted in a concussion and slight nasal fracture, 2011 World Vault Champion McKayla Maroney may have put her Olympic goal in jeopardy. Concussions can be unpredictable and dangerous, and while Maroney has returned to the gym, it is unclear how much ground she's lost after the spill.
How will she look in San Jose? And will the selection committee give her the benefit of the doubt if she's not fully recovered?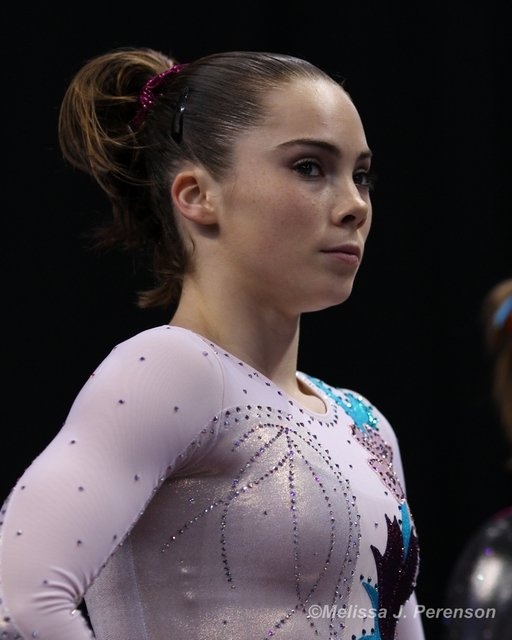 Big, BIG, vaults.
For the men, vault is the highest scoring event, and several gymnasts will be performing (and hoping to land) seriously difficult vaults at Trials. Chris Brooks nailed his handspring-double front pike on night one of Visa Championships, but sat it night two. Can he vault his way onto an Olympic team? Steven Legendre was also hit and miss with his Dragulescu (handspring-double front 1/2) at Visas, and he needs to show consistency on the skill to make it to London. Horton also plans to upgrade his vault to the Dragulescu in San Jose, which is the skill he injured his foot on at the World Championships.
David Sender (Yurchenko double pike) Sam Mikulak and Jake Dalton (both Kasamatsu double fulls) are also big scorers on this event.
On the women's side, there will be a few Amanars to watch. Gabby Douglas stood two vaults up at Visas. Does she have it down? We'll also likely see the vault from Aly Raisman, Wieber, Maroney, Elizabeth Price and possibly Kyla Ross.
Both teams will be announced upon the conclusion of Trials!
Unlike in previous years, fans won't have to wait long to hear which gymnasts made the team. With no camp competitions for the women, this year both the U.S. men's and women's Olympic teams will be announced live during NBC's broadcast. Get your tissues ready.

Three alternates will also be named, and keep note of which gymnasts are chosen. Tasha Schwikert, Raj Bhavsar and Alexander Artemev all became Olympians when they were called in as alternates.


Who Hits Pommels?
Pommel horse has long been the U.S. men's weakest event. Two gymnasts, Alex Naddour and Glen Ishino were selected to Trials mainly for their ability to get great scores on this tricky apparatus. Naddour won pommels at Visa Championships, but Ishino's 15.45 was the highest score of the competition on horse. If a gymnast makes the team solely for pommels, it will be one of these two.
Also keep an eye on the routines of Orozco, Leyva and Mikulak. If those three are hitting and earning good scores, the U.S. may not need a specialist in London.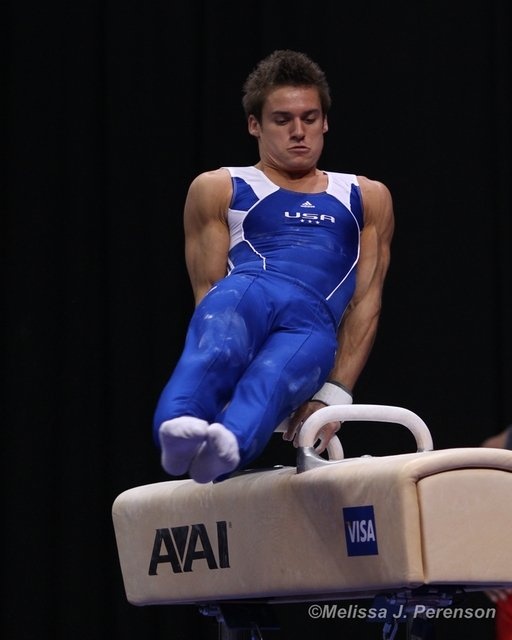 Gymnastike's coverage of the 2012 Olympic Team Trials starts Wednesday with podium training videos and reports. All videos from the competition can be found HERE.