Jonathan Horton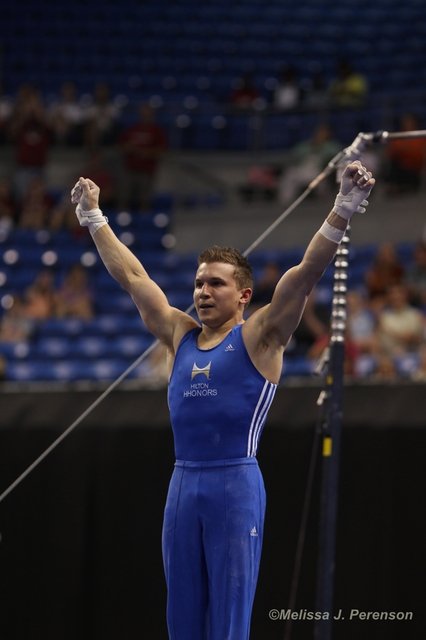 Bio: Jonathan Horton is a 2008 Olympian. In Bejing, he helped lead the U.S. Olympic team to a bronze medal and brought home a silver medal of his own on the high bar. Horton competed for the University of Oklahoma for four years (05-08), earning 18 career All-American honors. Six of those honors came with first place finishes. Recently, Horton made the 2011 World Championship team, where he qualified for the rings event finals. Unfortunately, during the team finals, Horton injured his foot on vault. It was later diagnosed as a torn ligament in his left foot. Only nine months later, Horton was battling back from injury at the 2012 Olympic Trials. He placed third in the all-around at trials as well as fifth on the high bar, 2nd on p bars, and 1st on the rings. Horton is the best in the U.S. on the rings and is highly competitive in other events such as the high bar, vault and p bars. He was the only former Olympian named to the 2012 Men's Olympic Team.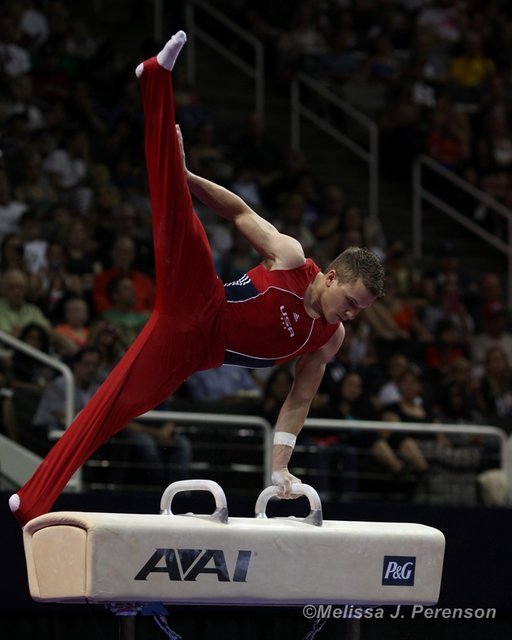 Fun Facts:

Q: If you could meet one famous person who would it be?
A: Tim Tebow

Q: If you could be a famous super hero who would you be?
A: The Human Torch

Q: If you were stuck on an Island what three things would you bring?
A: A lighter, flat screen television, and video games

Q: Favorite Band?
A: Linkin Park

Q: Favorite Food?
A: The burgers from Red Robin

Q: If you weren't in gymnastics what other sport would you be in?
A: Something with the X-Games, Snowboarding in the half-pipe event

Q: What do you like to do in your free time?
A: I'm an adrenaline junkie, so I ride motorcycles a lot, go see movies and hang out with Chris Brooks.


Interview with Jonathan Horton after making his 2nd Olympic Team!