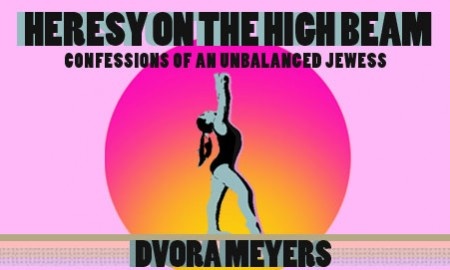 The gymnastics story we often hear is one of guts, glory and gold—tales of intense physical exertion, mental fortitude and long hours in the gym. But what about the long hours spent at home during Shabbos, the Jewish Sabbath? How about the long hours spent watching and re-watching your favorite gymnastics competitions on VHS?
For Dvora Meyers, this is her gymnastics story, and if you've ever traded tapes or hosted the "Barbie Invitational" in your bedroom, you may find it surprisingly similar to your own.
Her collection of essays, Heresy on the High Beam: Confessions of an Unbalanced Jewess, reflects on her life as an avid gymnast and fan of the sport, and demonstrates how a passion for gymnastics helped her navigate a strict Jewish upbringing.
In a short and sweet 78 pages, Meyers hilariously illustrates the life and times of the unaccomplished gymnast, achieving a fresh and honest take on growing up as a sports fanatic.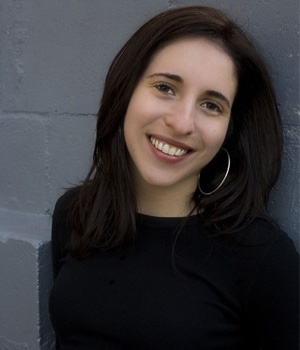 Meyers traverses love, loss and redemption in the sport, and does so with a wit and vivacity that endears the reader to her.
"Though I stank up the gym as an athlete, I felt like I had something to contribute as a writer," Meyers told us. "And as much as I love learning about the elite athletes and have read many of their bios, I thought it would be interesting to put writing out there about gymnastics that didn't follow the champion narrative, which is inspiring but difficult to relate to."
For others who have grown up in the sport, Meyers' essays are sure to hit home.
Like many, the world around Meyers didn't halt to accommodate her gymnastics dreams. With a light heart, she recollects the financial, cultural and physical limitations she encountered while scraping the bottom of the gymnastics barrel.
"I like to joke that my relationship with gymnastics has been the most enduring one of my life, much more so than any of my romantic ones. (Cue the sound of my Jewish mother sobbing)."-Dvora Meyers
A common theme is the role of sport in molding and shaping its most dedicated admirers. A fascination with sport follows us like a shadow, and in many ways, impacts our decisions and beliefs.
Meyers' story is a thoughtful and clever narrative of a life lived through the lens of gymnastics.
In one of my favorite sections, she illustrates the tug-of-war between her religion and her obsession using—what else?—her doll collection.
Meyers doesn't shy away from disclosing all of the details about her imaginary gymnastics competitions, and the dolls she put through hell to achieve make-believe Olympic glory. The champion was always Kim Zmeskal, and the frequent runner-up a fictional Israeli gymnast she named Michal.
She writes:
"In my own small way, by inventing an Israeli gymnast who could actually win a medal at the Olympics, I was honoring my early pro-Israel impulses. Perhaps if I had been a true Zionistic kid I would've made Michal the champion. But—and this might've been an early warning sign of where things were headed—I could not make her the gold medalist. I loved Kim more than I loved Israel."
Meyers' work is teeming with "confessions" every bit as entertaining and candid as this passage.
Her book also serves as a colorful timeline of gymnastics fandom, chronicling the days before the Internet when super-fans stockpiled VHS tapes to record rare television broadcasts of gymnastics.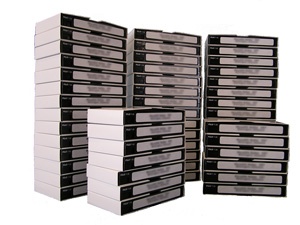 Meyers describes this time as "fun but also terribly isolating."
The Internet, she says, changed the game for our sport, bringing together droves of gymnastics junkies who previously missed a sense of community.
To gymnastics fans, Meyers' essays read as a familiar, if not unconventional, coming-of-age story. A celebration of imperfection, Meyers' writing will surely earn tens from many readers.
To me, Heresy on the High Beam represents another notch on the gymnastics timeline, further connecting the gymnastics community and reminding us of the continuity we all share—an ever-present infatuation with the incredible sport of gymnastics.

In short, I really liked it.


"Heresy on the High Beam" is available on Amazon and can be downloaded to any Kindle or computer for $2.99. Click here to view this book on Amazon.

Read more from Dvora Meyers on her blog, Unorthodox Gymnastics. You can also follow her work covering the Olympics this summer for Slate and Deadspin. In the past, Dvora has written for a range of other sites, including The New York Times, Salon and Tablet.