Last week, we asked our Twitter followers who their sentimental favorite was heading into the London Olympics. The responses were some of the best we've ever received.

Thanks for reminding us how many incredible gymnasts and stories there are out there! The top gymnasts mentioned were Beth Tweddle, Aliya Mustafina, Aly Raisman and Gabby Douglas!

Have a look at some of our favorite answers, and be sure to follow Gymnastike on Twitter to join the conversation! Happy Tweeting!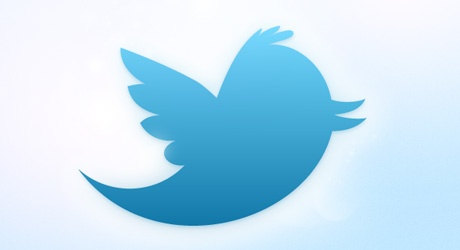 Twitter Question: Who is your sentimental favorite at the Olympics?

@TheJustinJames Jordan Jovtchev, 6 Olympics. 20 years of Olympic level gymnastics while most of his competitors are right around 20 years old.
@airyfairycloud Kieran Behan. He's been through so much like being told he could never walk again and is now going to the Olympics #inspiration
@katiepoole912 definitely Beth Tweddle! She's worked so long and hard for a bars medal & get one in London would be so wonderful for her!
@signmykeyboard Gabby Douglas because I coached her at Gymstrada!
@GYMNAStGirl892 Probably Aliya Mustafina. She's overcome so much & her gymnastics is just beautiful.!
@DreCabrillos Aly Raisman. She is such a hard worker and a crucial part of team USA but has always been overshadowed
@GreenNeta Alex Shatilov he is the hope for a medal for Israel & he is the best gymnast Israel has ever had!!
@koalainscotland Beth Tweddle she's paved the way for gymnastics in UK. 3rd Olympics & at home…want her to win Olympic Gold on Bars.
@Teodora1976uk Chusovitina for obvious reasons! What an amazing woman she is!!
@CarolineJeanne Definitely @SamuelMikulak because I got to watch him compete the last two years at Michigan while getting my Masters. #GoBlue
@JessSap08 @Aly_Raisman because I think she makes up in hard work for things that come way easier for other gymnasts.
@Fanitamd It was @PengPengCLee before she got injured, but now is Aliya. She knows exactly what her goals are & she performs like no one!
@Sptswriterchick Gabby Douglas, because of how far she has come as a competitor since August of last year.
@kwanfan1212 Jon Horton b-c he's the heart and soul of the US men's team. =)
@PaigeKreps Aliya- personality, courage, drive, diva-ness, her injury, her gorgeous bars! She deserves success! Plus Victoria Moors- Canada!
@torimacd It's got to be John Orozco, every time I watch his American cup fluff I cry my eyes out! What a story!!
@Caitlin_Loney I have so much love for @gabrielledoug. She has overcome many things and made big choices at such a young age. #AdoreHer
@LSUduck Ellie Black! Ellie is the first Canadian Olympic gymnast from my family's homeland, Nova Scotia!
@Tsukaharatucked Larissa Iordache because she have all the pressure of give back Romania their glory, #sorryfortheenglish
@lilsiouxwarrior @KieranBehanIRL because he's been told twice he'd never walk again and he's competing at the Olympics. He's IRISH (I am biased).
@jessfox2811 Both Aliya Mustafina + Komova… both have over come such awful injuries, yet never gave up!! Hope they win a gold they deserve
@kensleyanne Beth! After Beijing and everything she has contributed to the sport she deserves it!
@mydearSteere mustafina because she has the lines and grace, but also the powerhouse factor. And she deserves glory after her comeback
@Tess540 Chusovitina and Jovtchev because I'm old enough to remember their first Olympics'. Sad Dragulescu won't be there.
@philipcwong He Kexin…cos she's primarily a one trick pony and that's cause for great dramatics as well as gymnastics
@StaciK23 definitely @Aly_Raisman i started crying as soon as they showed her bawling after trials she has been so solid these last 3 yrs
@VitorHugoAS Komova, she's a diva, she shows what she's feeling, she's the best! AA gold medalist! Bars medalist!
@FlyersGirl4ever John Orozco, because he's the most inspiring gymnast I've ever known. He shows that no matter where you're from, it's possible.
@uswntgymfan Aliya, she's inspired in so many ways. I love her personality, quotes, mindset, and of course her gymnastics <3