10. Russian Resurgence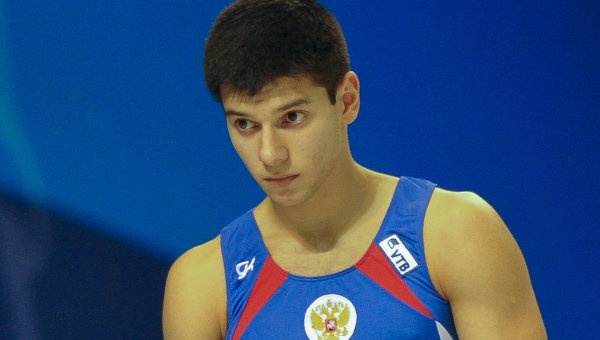 After years of disappointing results, the Russian men look to have a return to glory in London, finishing second as a team in prelims and qualifying a gymnast to every single individual final. Top performers include the stylish David Belyavskiy, who qualified to the all around final in second, as well as insanely powerful vaulter Denis Albyazin, who vaults a thrilling half-on, 2 1/2 twist off, which helped him qualify in first to the final.
9. "Officially" Olympians


So many gymnasts, after years of hard work, achieved their life's dream today in London. Take a moment to let that sink in. That's what this is all about.

"Yeah, seeing the Olympic Rings, that was like, 'oh man! It's actually happening right now! This is the Olympic Games!' They're opening it up and we compete tomorrow."-
Sam Mikulak, USA
8. Hambuchen's Return to Form
After tearing his Achilles' in January of 2011, Germany's Fabian Hambuchen didn't have the World Championships he wanted last year.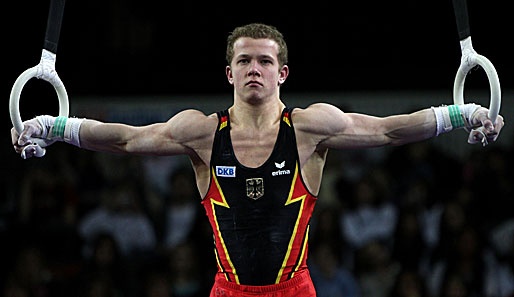 A star of the Beijing Games and largely responsible for the success of German men's gymnastics over the past decade, Hambuchen is back to his old self in London. Not only did he finish third all around in prelims, he also appeared to have a blast doing it. A charming character, Hambuchen is never one to take the sport too seriously. But that doesn't mean he doesn't win, as well.
"I didnt know after the injury if I would ever get back into gymnastics. You never know how the recovery will go. So I'm really happy that I'm back in shape. I think we did everything right."- Fabian Hambuchen



7. Horton's High Bar Redemption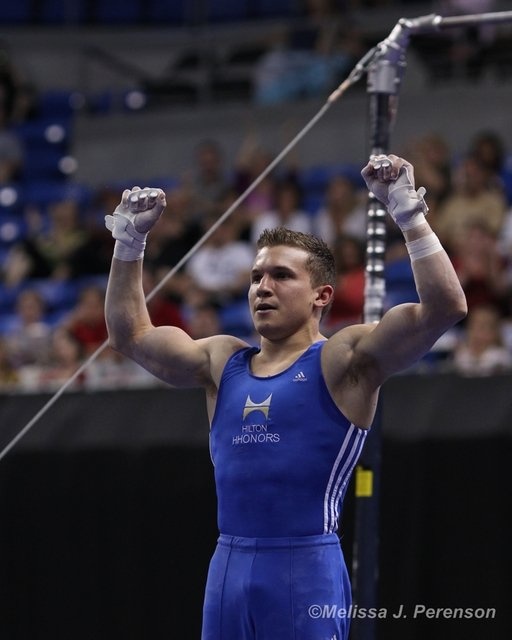 Since he missed his Cassina release at Olympic Trials, Horton has struggled to get his act together on high bar. He missed several releases in podium training, to the point where he admitted his frustrations were getting in the way.
With the pressure on in prelims, after a fall from Mikulak, Horton went up and hit his routine. The silver medalist in Beijing, Horton performed well enough to advance to the high bar final. Can he repeat his success from 2008?
"I mean, it's not a surprise to me to see Jon bounce back from anything at all. He's always fighting - always, no matter what. Even if there's no chance at all from the crowd, there's always a chance in his eyes and in our eyes."- Danell Leyva



6. World Rankings Shook Up


Coming in as the favorites, China and Japan shocked the world...with their extremely poor performances in prelims.

If the medals were handed out after prelims, the podium would consist of 1) The U.S., which hasn't won team gold since 1984; 2) Russia, who have been on a slow decline since 1996; and 3) Great Britain, who didn't even place in the Top 8 at last year's Worlds. China, who has taken gold at every Worlds and Olympics since 2006, would finish in sixth place. Crazy!




5. Team USA's Chemistry, Youth and Skill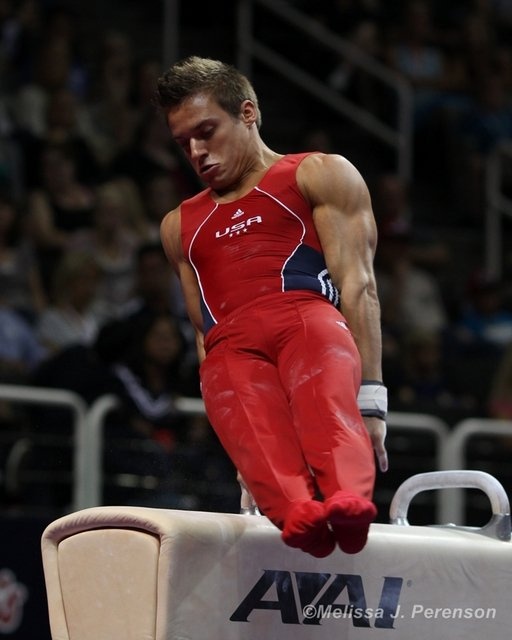 With only one returning Olympian, Team USA brings one of its youngest teams ever to London. Luckily, it's also one of its most talented. Each of the team's five members advanced to an individual final and the team also qualified in first place, showing more focus and consistency than any other squad.




4. Uchimura proves he's human, while remaining the favorite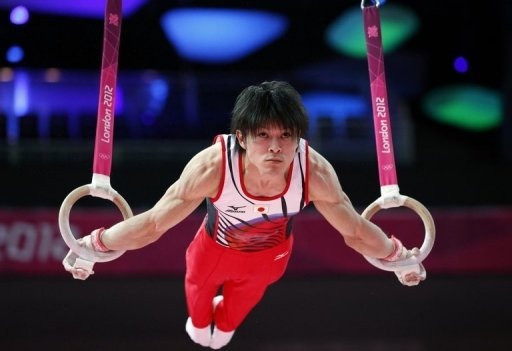 Kohei Uchimura qualified in ninth place, making most of us question everything we know about ourselves and the world around us. We aren't accustomed to seeing Kohei stumble, yet he did so multiple times in prelims, dropping off high bar and pommel horse.

Still, it's hard to think of his performance as anything more than a fluke - a momentary lapse in perfection. The medal rounds are where Kohei's readiness will truly be measured.

"I know for a fact that finals is going to be so much more fun because I know he is going to go out with so much more fight just like Team USA. It is going to be the biggest fight in history for sure. Everybody is going to bring out the big guns."- Danell Leyva
2. Philipp Boy's fighting Olympic spirit


After winning several major medals throughout the quad, Germany's Philipp Boy injured himself on his first routine of the London Olympics - crunching his ankles on a new Dragulescu vault in the first rotation. Visibly injured, when Boy walked off to be examined by trainers, many expected him to be done.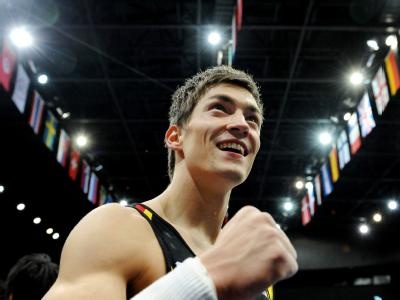 Boy fought through his next routines, putting his hands down on his high bar dismount (and further banging up his ankle). We were sure he was done at that point. And yet there he was competing his floor routine, which he hit, scoring 14.766.

At the end of the day, Boy finished 17th all around, missing the final only due to teammates Marcel Nguyen and Fabian Hambuchen placing ahead of him. Boy's courage helped his team qualify to the team final in fourth place, where they will contend for a medal on Monday.


2. Jordan Jovtchev makes the Rings Final at Age 39

If you were in the arena, you will surely remember the appreciation the London crowd showed for veteran Jordan Jovtchev from Bulgaria. With his graying hair, 39-year-old Jovtchev nailed his rings set, managing to squeak into the event final in the eighth position.

A multiple-time Olympic medalist, Jovtchev admits he didn't expect to make a final in London.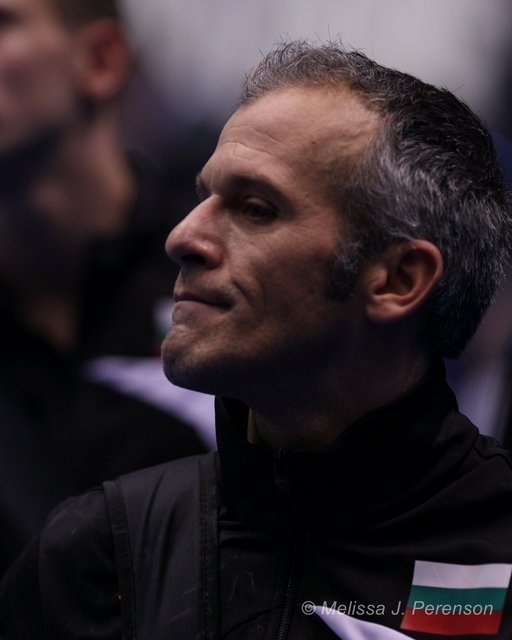 "I actually didn't even hope that I'd make the final because I told the crowd that I was finished, but I've got to go again. But, it's an exciting way to finish."- Jordan Jovtchev

For more on Jovtchev, check out Anne's story on him HERE.

1. Great Britain Rises to the Occasion


Britain's home Olympics started off in a rousing way, with the British men's team shocking defending Olympic champion China to finish first in Subdivision I. Louis Smith, who posted a big 15.8 on pommel horse to clinch his team's first place ranking, brought us the first moving moment of the 2012 Olympic gymnastics competition. With the hopes of his whole country on his shoulders, Smith nailed his routine and qualified first to the pommel horse final, where he will be a favorite for gold. The moment brought Smith to tears.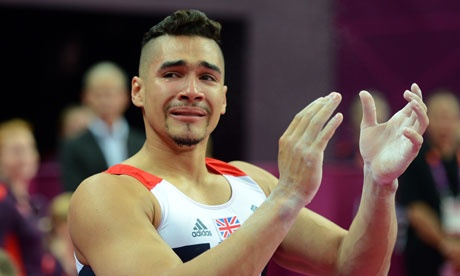 "It was just unbelievable. It's been an emotional four years for the team. And we've had a lot of pressure since Beijing to qualify for this Olympics. The crowd was fantastic. It was a beautiful partnership."- Louis Smith

It would truly be fantastic to see the British team medal in Monday's team finals. We just can't help but root for a team that's come so far.