British Men Win Historic Bronze Medal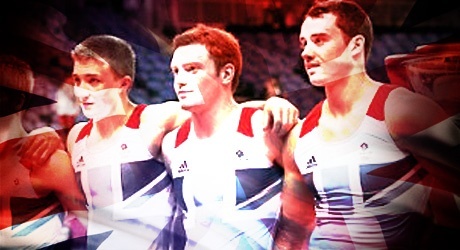 The British men's gymnastics team put it together in the team final to earn a bronze medal for their country, the first team medal for Britain since 1912.

The team of Daniel Purvis, Max Whitlock, Louis Smith, Kristian Thomas and Sam Oldham were initially announced as the silver medalists, but a score inquiry moved the Japanese team from fourth place up to second, bumping Britain down to bronze medal position.

A tight race for the silver and bronze, Britain solidified a team medal with a fantastic performance on the floor exercise in the final rotation. All three gymnasts scored above 15.0, with Whitlock at 15.166, Thomas at 15.433 and Purvis at 15.533. The team's outstanding tumbling work allowed them to squeeze past Ukraine to earn bronze, 271.711-271.526.

Other highlights for Britain included Louis Smith's 15.966 on pommel horse and Kristian Thomas sticking a Yurchenko double pike to score 16.55 on vault. All around standout Purvis competed all six events, scoring no lower than 14.6 on any routine.

QUOTES

Louis Smith:
"All of us look up to the Japanese team"
Dan Purvis:
"We've been creeping up there the past 4 years."
"It's a little bit upsetting going silver to bronze, but we've still got a medal. Thinking about the Ukrainian team and missing a medal, that's devastating."
"My floor routine at the end, that was probably the specialist routine I've done my whole life!"

TEAM FINAL RESULTS
2. Japan (SILVER)- 271.952
3. Great Britain (BRONZE)- 271.711
4. Ukraine- 271.526

5. USA- 269.952
6. Russia- 269.603
--------------------------------------------------------------------------------------------------------------
More GOLD for China!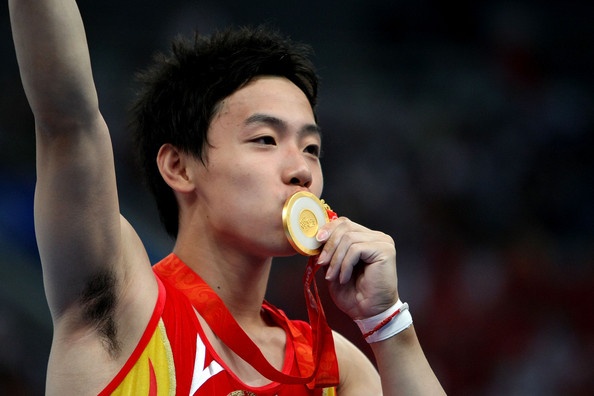 Photo by Jed Jacobsohn

Zou Kai's 16.4 performance on high bar helped the Chinese men's gymnastics team win its third Olympic gold in the last 12 years. Team China were also Olympic champions in 2000 and 2008.



TEAM FINAL RESULTS
2. Japan (SILVER)- 271.952
3. Great Britain (BRONZE)- 271.711
4. Ukraine- 271.526

5. USA- 269.952
6. Russia- 269.603
---------------------------------------------------------------------------------------------------------



More Events at the 2012 London Olympics:



WAG: Prelims Team AA VT UB BB FX

MAG: Prelims Team

AA

FX

PH

SR

VT

PB

HB


When: Monday, July 30 - 11:30 a.m. ET

----------------------------------------------------------------------------------------------------------------



China, Japan and Great Britain medal; United States finishes fifth



The beginning of the Team final was only foreshadowing what the rest of the competition held for the USA men. They began the competition on the floor exercise, an event that they have been strong on almost all year. Leyva was the lead off for the U.S. on the event, scoring a 15.20, which was a one tenth improvement from his qualifying routine. Sam Mikulak followed, showing clean tumbling until his triple full pass where he fell and put his hands down. This was only the beginning of mistakes for team USA. Jake Dalton finished the rotation with powerful, yet clean tumbling passes for a score of 15.466.

It wasn't exactly the start the U.S. was hoping for, landing in fifth place after rotation one, but it was more important to pull it together for the next two events: the pommel horse and the still rings. These two events are the weak spot on the U.S. team. Leyva was the lead off again for the pommel horse, this time shaking the nerves of his teammates. He fell off the horse during his routine, but got back on and finished the rest of his routine strong. Things were not looking good for the U.S. having to count every routine due to the 3-up-3-count rule. Mikulak looking to redeem himself from his fall on floor, did just that. Keeping hope alive in all of the U.S. fans, Mikulak delivered a strong, aggresive routine earning him a score of 14.50. All that was needed to keep medal hopes alive was a solid routine from John Orozco. The pommel horse was his first event of the day, and his nerves showed during his performance. Orozco literally sat on the horse during his routine, causing him to pause and then start again. Though he didn't come off the horse, it was still a huge deduction. The three routines added up for an event total of 40.633. The total was three points lower than the total they accumulated in qualifications. After two rotations the U.S. had fallen into seventh place.

It's safe to say that things weren't looking good for the Americans. Already having to count three falls and dropping to seventh place were two unexpected results. Needless to stay the drive and determination kept the team going. Dalton led off on the still rings with a clean routine. He performed a tucked double double dismount, with only a small hop on the landing, earning a 15.033. Jonathan Horton and Orozco were going to need bigger scores if the U.S. wanted to be on the podium. Horton delivered a solid routine scoring a 15.266. Orozco finished on the event with a good routine, however he looked a little shakey on a few skills. He dismounted with a 1.5 twisting double tuck, with a stuck landing for a score of 14.958. It was the first event the Americans didn't have to count a fall on and things were looking up.

The next rotation was the vault. This is where higher scores can be given and a significant change in the rankings can occur. The U.S. headed into their fourth event in last place, somewhere I'm sure they never thought they would see themselves. Orozco led off on the event, but proved to be having uncharateristic performances. He was low on his block off the vault and sat down his landing on his handspring double front. Walking back towards his teammates, he was holding back tears. Mikulak followed performing a tsuk triple with great power clean form, but took a huge step on the landing over the line. Mikulak was still awarded a 15.966. Dalton performed the same vault with a smaller step on the landing, but was again over the line. He was awarded a 16.066. After four events the U.S. had moved up to sixth place. China and Japan had been dominating the competition thus far with Great Britain not far behind putting on an outstanding performance.

The U.S. would finish on two of their stronger events: the parallel bars and high bar. Mikulak led off on the parallel bars with a strong routine, scoring a 15.266. The crowd began to the chant "USA, USA" after his routine. Orozco followed, looking for redemption from the uncharacteristic performance so far. He stuck his double pike dismount and took a deep breath. He was awarded a 15.133 with World Champion Leyva still to perform. Leyva fought through his routine with only a small hop on his double pike dismount. He was awarded a 15.366. The three routines brought life back into not only the U.S. crowd, but the team themselves.

The U.S. stayed in sixth place moving into the last rotation. Orozco finished the competition with a strong high bar routine. After a few struggles throughout, the meet he sticks his dismount and earns a score of 15.333. Horton followed with another outstanding routine with a stuck full twisting double layout dismount. However, he was only awarded a 15.2 which seemed like a low score for his routine. Leyva performed the last routine for the U.S., with an almost stuck laid out double double dismount. Dissapointed looks crossed the U.S. teams faces as the final results were announced which placed them finishing in fifth.

Great Britain won their first team medal in 100 years taking the bronze. They had many stand out performances, but one of the biggest was Louis Smith on the pommel horse. He increased his score from qualifications of a 15.8 to over a point more at a 15.966. Smith has qualified for the pommel horse finals and is sure to take a medal, with the high possibility of gold.

---------------------------------------------------------------------------------------------------------------






U.S. Men Announce Team Finals Lineup



USA Gymnastics
released the lineups for the U.S. men in the team finals competition, taking place tomorrow. They are as follows:


FX:
Danell Leyva, Sam Mikulak, Jake Dalton

PH:
Danell Leyva, Sam Mikulak, John Orozco

SR:
Jake Dalton, Jonathan Horton, John Orozco

VT:
John Orozco, Sam Mikulak, Jake Dalton

PB:
Sam Mikulak, John Orozco, Danell Leyva

HB:
John Orozco, Jonathan Horton, Danell Leyva


---------------------------------------------------------------------------------------------------------------


TEAM FINAL QUALIFIERS:
2. Russia- 272.595
3. Great Britain- 272.420
4. Germany- 270.888
5. Japan- 270.503


-----------------------------------------------------------------------------------------------------------------


Teng Haibin out; Guo Weiyang called in as alternate
The
Chinese Media
is reporting that 2004 Olympic pommel horse champion and 2012 medal contender Teng Haibin has suffered an arm injury and will be replaced by alternate Guo Weiyang in London. Initially, Teng Haibin toughed it out in the training session, but after failing to perform up to expectations with his injury, the decision was made to call in the alternate.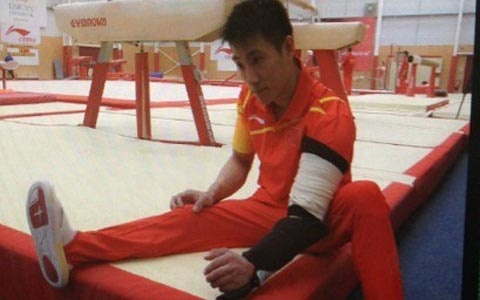 The Chinese men are the defending Olympic champions, but have run into some bad luck with injuries. Teng Haibin's incident comes not long after 2008 Olympic Rings Champion Chen Yibing suffered a minor knee injury.
Teng Haibin's withdrawal will affect the Chinese lineups, as he competed four routines in team finals at last year's World Championships. It also eliminates Teng Haibin from the pommel horse competition in London.


----------------------------------------------------------------------------------------------------------------


How to advance to Team Finals
The top 8 teams based on scores from prelims will advance to the team finals. In the finals, three gymnasts will perform on each apparatus, with all three scores counting.
Reigning World Champion
:
2011 - China
Past Olympic Team Champions
:
2008 - China
2004 - Japan
2000 - China
1996 - Russia
2012 Olympic Medal Contenders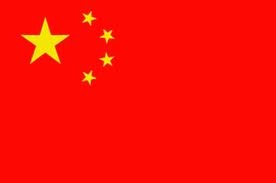 China
The defending Olympic champions, the Chinese men have won gold at every Worlds and Olympics since 2006. A team loaded with former World and Olympic champions and built around event specialists, China have proven to know how to win.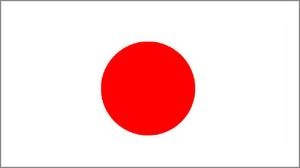 Japan
The Japanese have long been a power in men's gymnastics. Unlike China, the Japanese men boast two the of World's best all arounders in Kohei Uchimura and Koji Yamamuro. Having finished second to China throughout the quadrennium, the Japanese men look like they will be strong competition in London.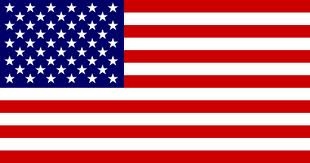 USA
The U.S. brings to London one of its most talented teams in history, including three world-class all-arounders in Danell Leyva, John Orozco and Sam Mikulak. With slight weaknesses on pommel horse and rings, the American men will have to be consistent to finish on top.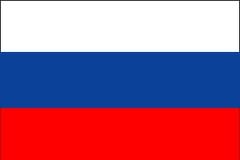 Russia
The Russian men come to London a little beat up, as their top all-arounder David Belyavskiy is recovering from a neck injury. The Russians hope to return to the medal stand in London, after finishing fourth at the 2011 World Championships.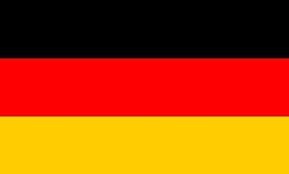 Germany
The German men's team has enjoyed a rise over the past decade, most recently winning team bronze at the 2010 World Championships. However, inconsistency plagued the squad in 2011, falling to sixth. The team is heavily reliant on its stars: Fabian Hambuchen and Philipp Boy.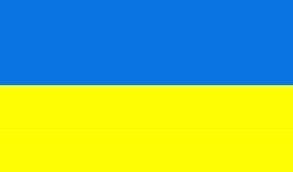 Ukraine
A stylish team with top difficulty, the Ukrainian men represent a resurgence to their country's gymnastics program. Ukraine rebounded from a 13th-place finish in 2010, to an outstanding fifth-place showing at the 2011 World Championships. This young team looks to surprise the favorites in London.
Updated on May 22, 2013, 4:08pm