So far in London we've seen the Team USA women and Chinese men dominate the Team Finals, little Gabby Douglas win all around gold, and Kohei Uchimura cruise to another major all around title.
The excitement continues on Sunday with three event finals made up of 24 of the world's best gymnasts: Men's Floor, Pommel Horse, and Women's Vault. Here's a rundown of what to look for Sunday in London.
The first two routines of the day: Zou Kai vs Kohei Uchimura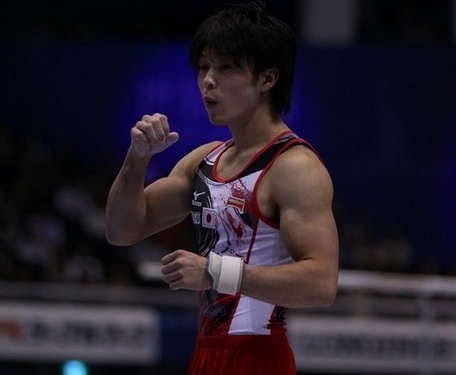 Based on the draw, the men's floor final will begin with a battle between reigning Olympic Floor Champion
Zou Kai
and defending World Champion
Kohei Uchimura
with two different styles on the event. Zou is a master at building his D-scores and ties for the highest start score of the field with Russia's
Denis Ablyazin
at 16.90. Zou combines intricate tumbling combinations with precise landings to score big, but leaves much to be desired in artistry.
Uchimura on the other hand is all about finesse and his clean execution will give him the edge. On top of that, he has a never-ending repertoire of tumbling passes to choose from. During last year's World event final, he mounted with a rarely competed and nearly perfect triple twisting double tuck to win the title. So far in London, Uchimura has mounted with a very clean back 3.5 twist to front tuck half. Uchimura fell on floor during the all around finals, but he is never one to be counted out. After these two stars, the floor podium looks wide open.
Will Yamilet Pena land the Handspring Double Front?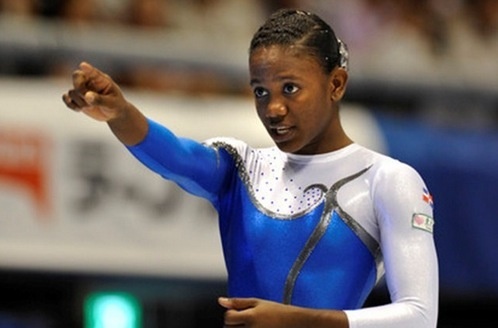 Yamilet Pena of the Dominican Republic qualified to the event final in 5th place by narrowly standing up the most difficult vault in the world, a handspring double front, which carries a massive 7.10 D score. For comparison, the Amanar vault (2.5 twisting yurchenko that Maroney will compete) is rated at a 6.50.
However, Pena is known to be hit or miss on this vault. If Pena puts this vault to her feet and improves her form on her double twisting Yurchenko second vault, she can earn a medal.
Shatilov has a shot at Israel's first gymnastics medal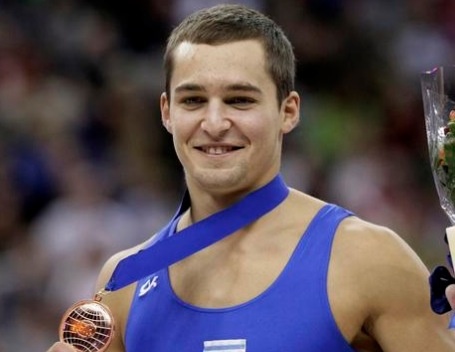 Alexander Shatilov of Israel made history for his country in 2009 by winning a World Championships medal, bronze on floor. By clinching another floor bronze at the 2011 World Championships, Shatilov qualified to the Olympic Games, and Sunday he'll have the chance to become the first Israeli gymnast to win a medal at the Olympic Games. He is by far the tallest competitor in the field and mounts with an exciting double twisting double pike.
Chusovitina's Final Quest for a Medal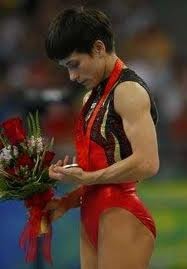 Oksana Chusovitina, representing Germany, is competing in her sixth Olympic Games, a joint record in gymnastics with Jordan Jovtchev of Bulgaria. Remarkably, Chusovitina is still a strong medal contender in the women's vault final at age 37! She claimed silver on vault at Beijing 2008, 16 years after winning her first Olympic medal with the Soviet team. She's also the reigning World vault silver medalist. She says this will be her final competition, and if Chusovitina medals in this final she will be the oldest woman to win a medal in artistic gymnastics. What an amazing moment that would be!
Can Louis Smith win Gold?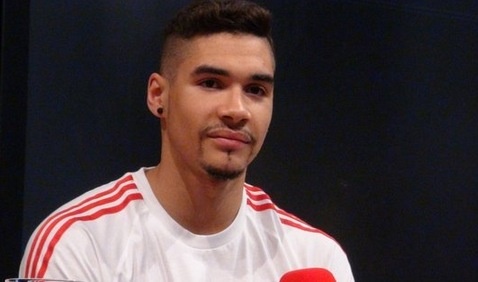 Great Britain has already exceeded Olympic expectations in London by clinching bronze in the Team Final, their first team medal in 100 years.
Louis Smith
hopes to carry that momentum into the pommel horse final where and defending World Champion
Krisztian Berki
are the overwhelming favorites. Smith has posted the two highest pommel scores in London, 15.80 in qualifications, and 15.966 in team finals. Smith will have the opportunity to become the first ever gold medallist for Great Britain in any artistic gymnastics event - in front of a home crowd!
Maroney Seeks Perfection on Vault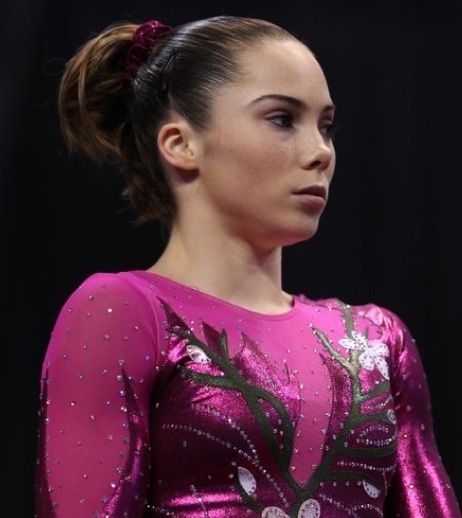 If you can call anyone a lock for an Olympic Gold medal in London it's
McKayla Maroney
on vault. The defending World Champion has upgraded her second vault to a 6.10 start score for 2012 and further distanced herself from the field. Despite having a broken toe, Maroney has looked excellent on the event in London and stuck an effortless Amanar vault in the women's team final to score an astounding 16.233 (9.733 E-score!).
Martha Karolyi
was disappointed she did not receive a 10.0 execution. Could this happen in Sunday?
USA's First Olympic Gold Medal on Vault?