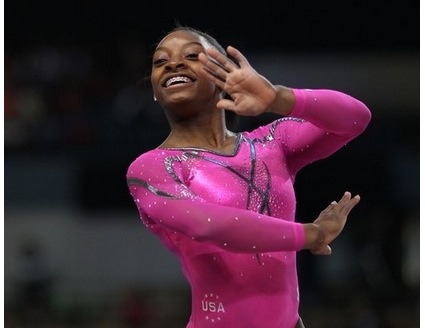 Led by an all-around win from Simone Biles of Spring, Texas/Bannon's Gymnastix, Team USA won the senior team title with a score of 234.250 at the 2013 Jesolo Trophy competition in Jesolo, Italy. Competition continues tomorrow with the individual event finals, where titles on all four apparatus will be up for grabs.
Led by Biles' first-place finish, the U.S. women took the top six spots in the all-around competition with 2012 Olympic team gold-medalist Kyla Ross of Aliso Viejo, Calif./Gym-Max, finishing second and Brenna Dowell of Lenexa, Kan./GAGE, rounding out the top three.
Biles posted scores of 15.900 on vault [video], 14.850 on the uneven bars [video], 14.750 on the balance beam [video] and 14.900 on the floor [video]. Her 60.400 total in the all-around gave her the overall crown.

Ross posted a 58.650 for second, and Dowell totaled 56.650 in third. Peyton Ernst of Coppell, Texas/Texas Dreams, earned a 56.100 for fourth, followed by Lexie Priessman of Cincinnati, Ohio/Cincinnati Gymnastics, who scored 56.050 for fifth. Maggie Nichols of Little Canada, Minn./Twin City Twisters, rounded out the American contingent in sixth with a 55.850.
Watch Biles on Vault:


Senior Team Scores
1. USA 234.25
2. Italy A 221.05
3. Japan 210.8
4. Italy B 209.1
5. Sweden 206.5
Senior All Around Results
1. (USA) Simone Biles 60.4
2. (USA) Kyla Ross 58.65
3. (USA) Brenna Dowell 56.65
4. (USA) Peyton Ernst 56.1
5. (USA) Lexie Priessman 56.05
6. (USA) Maggie Nichols 55.85
7. (ITA) Elisa Meneghini 55.6
8. (SUI) Stefanie Steingruber 55.55
9. (ITA) Giorgia Campana 55.2
10.(ITA) Elisabetta Preziosa 54.8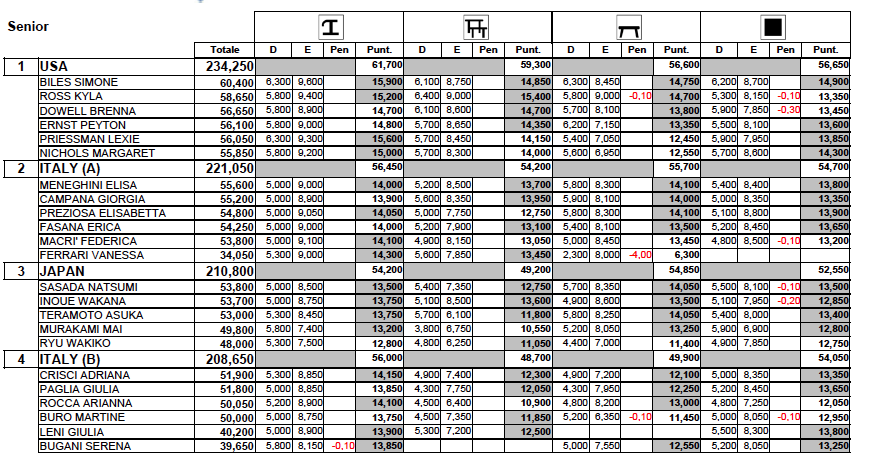 ---

Bailie Key Wins the Junior All Around Crown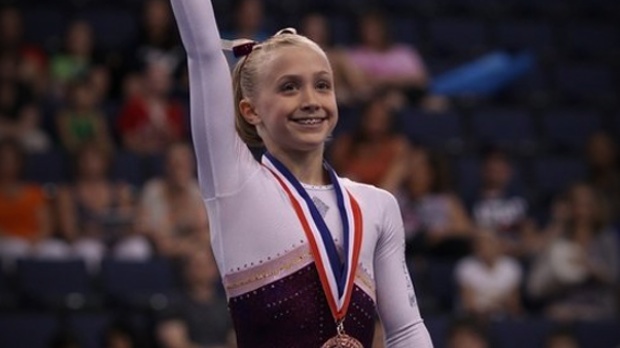 Bailie Key of Team USA and Texas Dreams Gymnastics dominated the junior all around competition today in Italy at the 2013 Jesolo Trophy International Competition.
Reigning European Junior All Around Champion Enus Mariani of Italy finished second with a fall on beam. Amelia Hundley of Team USA and Cincinnati Gymnastics finished close behind in third.

Watch Key on Floor (via GymPower)


Key not only won the all around title, but she posted the top scores on every event. She earned a 14.80 for her double twisting yurchenko vault, 14.450 (5.40/9.050) on uneven bars [video], 14.750 (6.20/8.55) on balance beam [video], and finally a 14.10 (5.70/8.40) on floor.

In the Junior team competition, Italy won the gold medal with a score of 219.450. Japan finished second with 209.400 while the second team from Italy earned bronze with 208.400 for. Switzerland finished in fourth. USA only had two junior gymnasts competing, thus did not vie for a team title.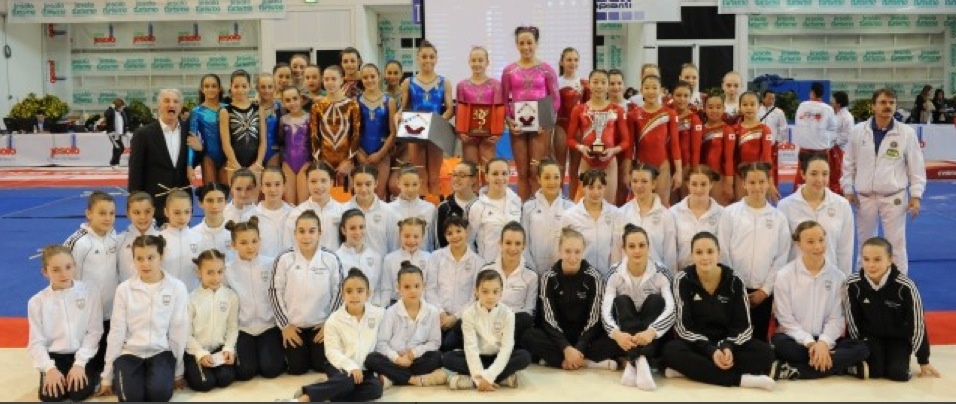 Photo by ginástica Artistica Italia


Junior All Around Results
1. Bailie Key, USA 58.100
2. Enus Mariani, Italy 55.200
3. Amelia Hundley, USA 55.050

Top 10 Junior Results:




Click here for full junior results

Click here to watch 2013 Jesolo Trophy Videos.