The video you are looking for has not finished processing.
Please check back in a few minutes.
Beyond the Routine pt. 2 with Mary Lee Tracy and CGA: Emotional Toughness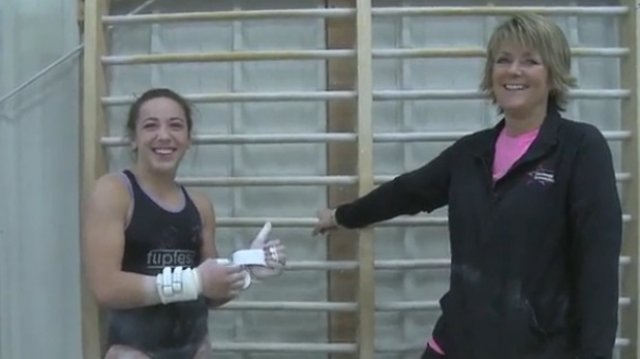 This is a Full Access To The Best Gymnastics Videos On The Planet! video. Sign up to watch this video!
Get notified with every new
Mary Lee Tracy

Video.

We will not share your email address with anybody for any reason. |
No Thanks!
Beyond the Routine pt. 2 with Mary Lee Tracy and CGA: Emotional Toughness
by
Jeremy Hayes
on
January 21, 2013
Episode two of 'Beyond the Routine' gives you an inside look at how Mary Lee Tracy trains her elite gymnasts, Lexie Priessman and Amelia Hundley, as well as her younger gymnasts who aspire to be elites. Mary Lee possess an unrivaled sense of purpose when training each of her gymnasts. She coaches with a sense of precision, and she knows how to feed the ambition and passion of her most driven gymnasts -regardless of age. Go behind the scenes into CGA as Mary Lee works hard to get her younger girls into the USA developmental camps while also pushing Lexie and Amelia through hard physical and emotional training as each girl aims to set the standard of excellence in the sport of gymnastics.

Click here to watch episode 1
You must register before you may contribute