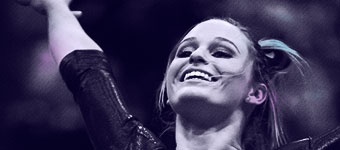 Gymnastike is offering a unique internship opportunity for college students looking to gain experience with a fast-growing media organization.



Gymnastike is looking for college interns at universities around the U.S. with top NCAA gymnastics programs. Interns will gain real-world media experience by working with team members and coaches to build a storyline around the team's season through meaningful video content as a representative of Gymnastike. Internships are unpaid, but college credit is available and encouraged. The program will run from November 2015 - April of 2016

.


Apply HERE
As the leading gymnastics media source in the world, Gymnastike is where the gymnastics community lives. We provide unparalleled coverage of gymnastics at every level and constantly create original video content. Gymnastike's mission is to promote the sport of gymnastics and cultivate a strong, passionate community.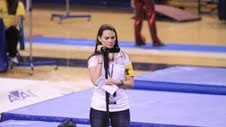 REQUIREMENTS:

-Video editing experience
- Interviewing experience, or a willingness to learn
- Great communication skills and time management
- A passion for gymnastics
WHY INTERN FOR GYMNASTIKE?

- Gain realtime media experience with realtime feedback
- Create meaningful content for the sport you love and broadcast it to the ready-made audience on gymnastike
- Generate international exposure for your college's gymnastics program and for yourself as a journalist
- Work on a cutting edge platform. Updating a website can be intimidating, but the technology that Gymnastike uses is both intuitive and inviting
- A semester of hands-on experience with the freedom to work around your own schedule, allowing your best work to shine.
INTERNSHIP EXPECTATIONS:
Below are examples of content that interns will be responsible for producing over the course of the gymnastics season with the creative freedom to put their own individual stamp on their work.
- Build a storyline around the team's season through video interviews with team members and coaches.
- "Meet the team" video
(1 video, 4-6 minutes in length)

- "Workout Wednesday" video with the team. Give an in-depth look inside your team's training session by filming and editing a workout video with the team. This video will be showcased in our popular Workout Wednesday video series.
(1 video, 5-8 minutes in length)

- Get in on the action down on the arena floor and provide video coverage of two home meets.
Interns will be evaluated on the quality and creativity of their content, communication, and timeliness of their work.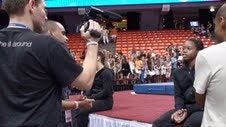 If you are not part of a University with an NCAA gymnastics team but are still interested in interning with Gymnastike, click here.