Workout Insider: Morning Training with the 2012 Texas Dreams Elites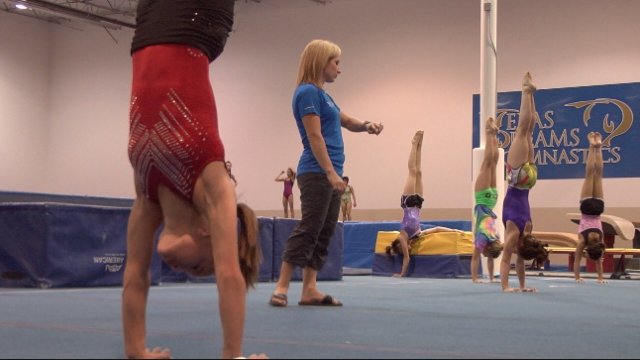 This is a Full Access To The Best Gymnastics Videos On The Planet! video. Sign up to watch this video!
Step inside a workout with World Champion and Olympic medalist turned coach Kim Zmeskal and her elite gymnasts, the Texas Dreams "Dream Team". Zmeskal, along with her husband and co-coach Chris Burdette give you an inside look at the Friday morning training for their elite team which included a conditioning warmup, dance draining led by Zmeskal, and one rotation of floor, uneven bars, and vault. Currently, Texas Dreams has two U.S. National team members in Kennedy Baker who represented the team at the 2012 U.S. Olympic Trials, and Bailie Key who is a member of the Junior team and eligible for the 2016 Olympic Games.