Gymnastike Gold gives you access to the best gymnastics content. Period.
Watch the Best Gymnastics Content Instantly
Gymnastike Gold gives you access to watch high quality Gymnastics videos instantly, like Beyond the Routine, as well as all other exclusive "Made for TV" episodes.
The exclusive footage gives gymnastics fans an unflinching look into the culture and training of the best gymnasts, coaches, clubs and teams in the world. We're always adding to our expanding archive of content so subscribers won't have to wait to receive behind-the-scene gymnastics features they can't find anywhere else.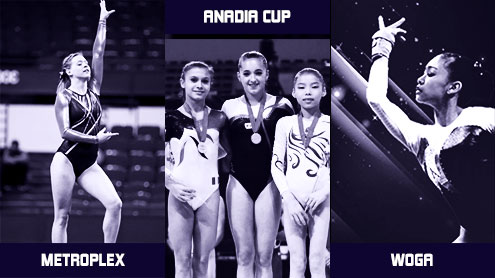 See Top Gymnastics Events
Gymnastike Gold allows you to experience the best gymnastics events in the world LIVE from the comfort of your computer screen.
It's one thing to keep up with meet results and updates, but it's another thing to take part in the magic that comes with watching the premier gymnastics events unfold in real time. Gymnastike takes you right into the action and regularly provides subscribers with access to the events they want to see every single month.
Learn Technique from the World's Best
To be the best, you have to learn from the best. Gymnastike Gold allows you to do just that.
With a Gymnastike Gold subscription, you will gain access to thousands of techniques from the most elite coaches in the country, including Olympic winning coach, Mary Lee Tracy. Our archive of techniques are updated constantly so subscribers can anticipate gaining access to technique that allows them to stay ahead-of-the-curve at all times.